BECOME A LITTLE
Arm your child with another awesome adult. Life is hard, we all experience ups and downs and we know – the more people in your corner the better. We'd love the chance to provide your child with another positive, adult role model to help set them on the path to success.

PROGRAMS
BIG OPPORTUNITIES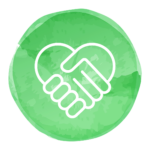 COMMUNITY-BASED
As a Little in our traditional Community-Based mentoring program, you will meet in the community 2-4 times/month for up to 8 hours per month and participate in activities of mutual interest.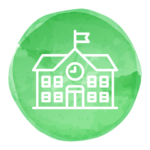 SITE-BASED
AFTER SCHOOL
High School students, or Bigs, will volunteer with elementary and middle school students, the Littles, in our Site-Based programs. The Bigs and Littles will meet after school and will be supervised by Site Coordinators. During this time matches will enjoy snacks, provide homework assistance, and participate in fun games and activities.
FACILITATED
Bigs will participate in one-to-one mentoring, where meetings between the matches take place in one location, which may be a partnering company, a school, or other location dependent upon the specialized program.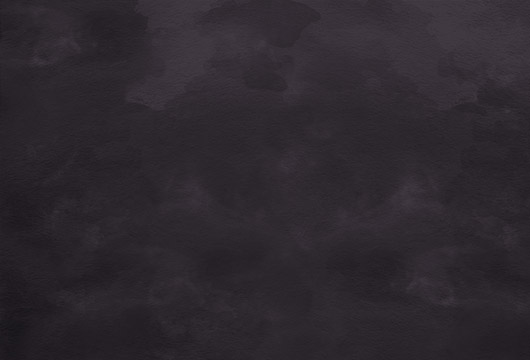 THE PARENT'S ROLE
When it comes to the future of our children and the well-being of our communities, we are all in this together. Parents and guardians of Littles also have a role in making this possible.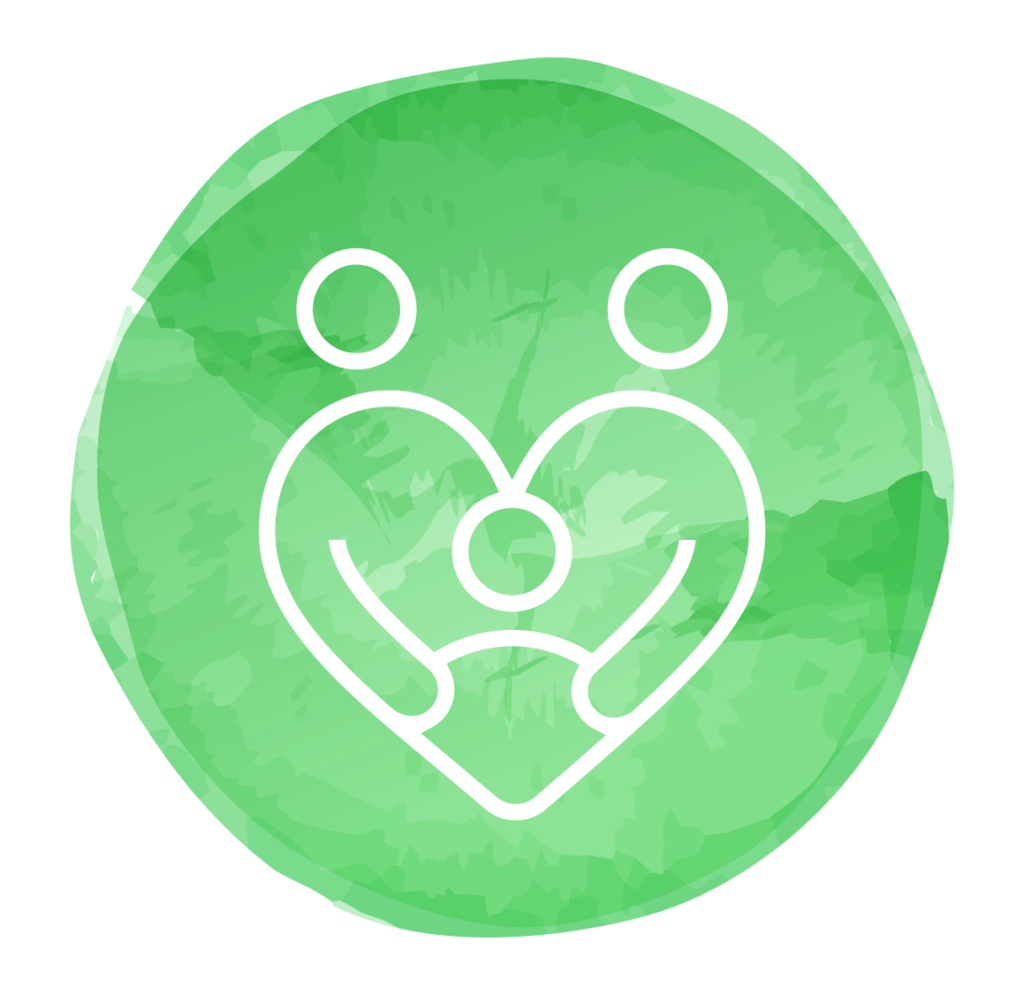 The parent or guardian will provide information about your child's strengths and needs. Once the match is made, you remain closely involved in many ways, including:
Approving activities and outings for your child and their Big
Asking your child questions about those outings, and sharing what you learn with agency staff
Reporting your child's progress and milestones to the agency on a regular basis (BBBS staff will contact you, but we welcome your feedback any time)
Participating in training on child safety offered by BBBS and communicating with your child about the training he or she receives
THE PROCESS TO
BECOME A LITTLE
STEP 1
SUBMIT AN INQUIRY
Have questions? Submit an inquiry through our contact form and a BBBS staff member will be in touch.
STEP 2
COMPLETE AN APPLICATION
Complete an application along with your little.
STEP 3
COMPLETE TRAINING
Complete national youth safety training. Our staff will send you the instructions to complete. This step is required to ensure the safety of the match.
STEP 4
COMPLETE INTERVIEW
Conduct an in-person interview with a BBBS staff member so we can help determine your future Big.
STEP 5
GET MATCHED
BBBS staff members search carefully for the perfect Big for your child.
STEP 6
MEET YOUR BIG
When we find a great Big for your family, we'll contact you to see if you think it's a good fit.
AELYSE AND HER BIG, ALLISON
STORY OF A LITTLE
"A great achiever is inspired by a great mentor."
Being a Little with Big Brothers Big Sisters is a wonderful way for children to connect with a mentor and create memories.
Aelyse has been matched with her Big Sister, Allison, for three years. This match loves to watch movies (especially Disney movies and musicals,) hike, and play games like Apples to Apples. They spend every other weekend doing fun activities together! As the oldest in her family, Aelyse had never had an older sibling to look up to. That was until Allison came into her life. Aelyse says her favorite memory with her Big Sister was actually the day that they met!
As a Little Sister with BBBS, Aelyse loves having something to look forward to on the weekends and loves making plans. Allison continues to push Aelyse out of her comfort zone as they encourage each other to try new things. This pair went kayaking which was a new experience for Aelyse. Despite the initial nerves, Aelyse ended up having a great time and tried something new.
Having a mentor means having a listening ear, helping hand, and caring friend. We value our local youth and want to see each and every child shine. Whether it be trying something completely new or simply having something fun to do, BBBS is a wonderful way for your child to connect with an inspiring adult. Consider enrolling your child in one of our programs today.
FAQS
YOUR QUESTIONS, ANSWERED
We're here to help you every step of the way. View a full list of commonly asked questions to get the information you need.
MAKING MATCHES
HOW DO BIGS & LITTLES GET MATCHED?
We match Bigs and Littles based on a professional assessment created by our enrollment specialists. They take into consideration everything gleaned from the interview and collateral collected by both parties with the hopes that the preferences will help build a solid relationship.
HOW SOON WILL MY LITTLE BE MATCHED?
We get this question often, and unfortunately, this is one we cannot answer because there are numerous factors that go into making a match. It can take anywhere from a couple of months from going on the waitlist to longer than a year. Please know we try to consider how long a child is on the waitlist when making matches, but if a Big doesn't match preferences, we would not feel comfortable making that match.
HOW INVOLVED DO I HAVE TO BE AS A PARENT OF A LITTLE?
You should be active in your child's match. You should be in regular contact with the Big to communicate procedures for picking up, dropping off Little. Discuss boundaries for how often they can talk/text between outings. Discuss with your child how the outing went and if they felt safe and comfortable with their Big. You play an important role in ensuring the match goes well.
HOW LONG CAN A MATCH LAST?
We ask Bigs for a minimum commitment of one year for each Match we make. Matches stay in the Traditional program until the Little is in the 8th grade, at that time they transition to our ACES program where they may remain active through at least the Little's first year of post-secondary education. That is not the end though, many of our friendships end up lasting a lifetime.
WHAT IF IT DOESN'T WORK OUT?
We do everything in our power to make a Match that we think will last. However, we realize that sometimes things come up, Bigs or Littles move, situations change or something doesn't work out. We will attempt to mediate the situation, but if it doesn't work out, we will end the Match. If this happens, your Case Manager will be there to support you every step of the way and handle it in the best way possible.
OUTINGS & ACTIVITIES
WHAT IS THE MONTHLY TIME COMMITMENT?
We ask that Bigs spend between 4 and 8 hours per month with their Littles.
HOW MANY OUTINGS CAN THERE BE PER MONTH AND HOW LONG DO THEY HAVE TO BE?
We ask that Bigs & Littles have 2-4 outings per month and spend up to 8 hours per month together.
DOES BBBS HELP PAY FOR THE ACTIVITIES?
BBBS does not pay for individual outings. We encourage Bigs to engage in no-low cost activities. Parents can choose to assist with paying if they choose to. However, we let Bigs know if they choose to take a Little to a place that requires admission fees, etc., they take that responsibility. BBBS also provides different activities such as a day at the Zoo, our annual Christmas party, and community partners provide us with tickets to events such as the Summit County Fair.
CAN BIGS & LITTLES CONTACT ONE ANOTHER BETWEEN OUTINGS (SUCH AS TEXT AND PHONE CALLS)?
Absolutely, however, make sure to establish boundaries with your Big. If you feel the contact is too much, please set limits. Also, if a parent takes away devices such as cell phones, making it difficult for the Little to reach out to their Big, we ask that parents and Bigs work that out so the Little isn't being punished by not being able to communicate their Big.
CAN THE BIG'S FAMILY MEMBERS (SUCH AS SPOUSE OTHER CHILDREN) MEET THE LITTLE?
Outings must remain 1-1 for the first year. Bigs must contact their Match Support Specialist if they wish to request an exception to this policy and to include someone else in the outing (i.e. a birthday party).
SITE-BASED PROGRAMS
HOW ARE LITTLES REFERRED TO THE SITE-BASED PROGRAM?
Anyone can refer a Little to the program. Primarily a teacher or counselor will recommend a student to the program for multiple reasons that aren't necessarily academic. They could use another caring person in their lives to listen to them and help them with other aspects of their lives. Parents can also request their child participate as well.
IS THERE A COST FOR SITE-BASED PROGRAMS?
No, all of our programs are supported through grants and fundraisers.
WHAT ARE THE AGE RANGES FOR LITTLES IN SITE-BASED PROGRAMS?
We typically accept 3rd through 7th graders, depending on the sites. However, we can make exceptions for 2nd graders on a case-by-case basis.
WHEN AND WHERE DOES THE PROGRAM TAKE PLACE?
Programs run October through the first week in May and take place at the Littles' school. Programs run 1 to 1 ½ hours once a week, depending on the site.
CAN MATCHES MEET OUTSIDE OF THE PROGRAM?
Match activities take place at the site and BBBS staffed events only. There should be no other communication outside of the program.
IF MY LITTLE'S MATCH CLOSES, DO I HAVE TO START THE ENROLLMENT  PROCESS OVER?
If your match is older than 1 year, then you would need a reassessment. Other than that, no, you would not have to start the process over.