BECOME A BIG
YOU have a BIG opportunity right in front of you – not only to positively impact a child's life today, but to transform their potential for tomorrow. Moreover, your volunteer investment today will improve our entire community now and into the future.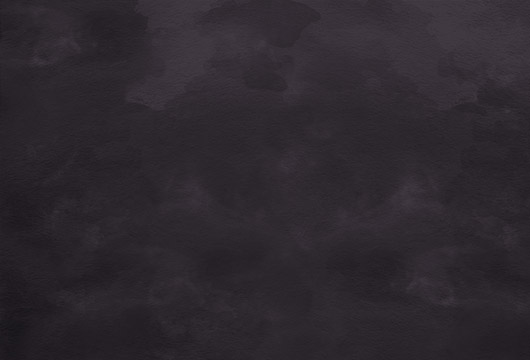 WHY SHOULD I BECOME A BIG?
As a mentor with Big Brothers Big Sisters of Summit, Medina and Stark Counties, you will make an impact that will last a lifetime. We are always looking for eager people to positively impact a child and improve their community at the same time.
Our match support specialists work to match you with your perfect Little and will guide you through every step of your match relationship. With their support, you'll be able to make an impact that fits your lifestyle.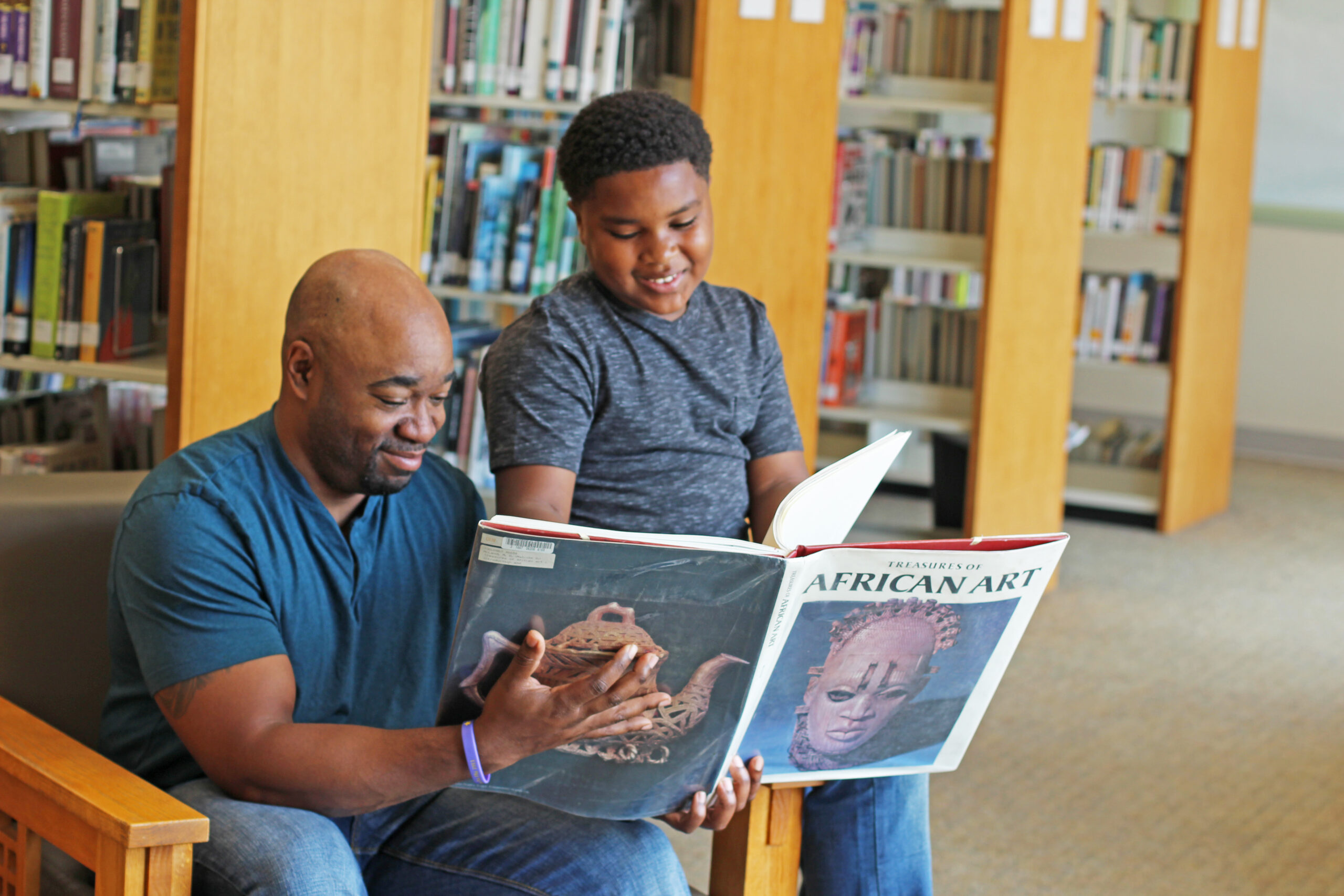 PROGRAMS
BIG OPPORTUNITIES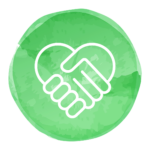 COMMUNITY-BASED
As a Big in our traditional Community-Based mentoring program, you will meet in the community 2-4 times/month for up to 8 hours per month and participate in activities of mutual interest. Volunteers make at least a one-year commitment to encourage a strong, impactful, long-lasting relationships.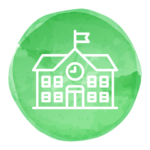 SITE-BASED
AFTER-SCHOOL
High School students, or Bigs, will volunteer with elementary and middle school students, the Littles, in our Site-Based programs. The Bigs and Littles will meet after school and will be supervised by Site Coordinators. During this time matches will enjoy snacks, provide homework assistance, and participate in fun games and activities.
FACILITATED
Bigs will participate in one-to-one mentoring, where meetings between the matches take place in one location, which may be a partnering company, a school, or other location dependent upon the specialized program.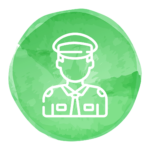 BIGS IN BLUE
Bigs in Blue is a one-to-one mentoring program that connects youth with Law Enforcement in communities they patrol. Bigs in Blue will help to build strong, trusting, and lasting relationships. These relationships can help children develop into confident adults, allow children to learn about officers outside of their responsibilities to their profession, and help build stronger bonds between law enforcement and the families they serve.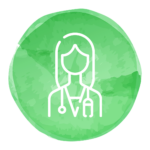 BIG FOR A DAY
Big For A Day is an opportunity for children waiting to be matched with a Big to meet with pediatric interns from Akron Children's Hospital. Children get to spend time with a doctor outside of a hospital or doctor's office setting and interns can learn about children's needs outside of a clinical setting.
BECOMING A BIG
AS AN ADULT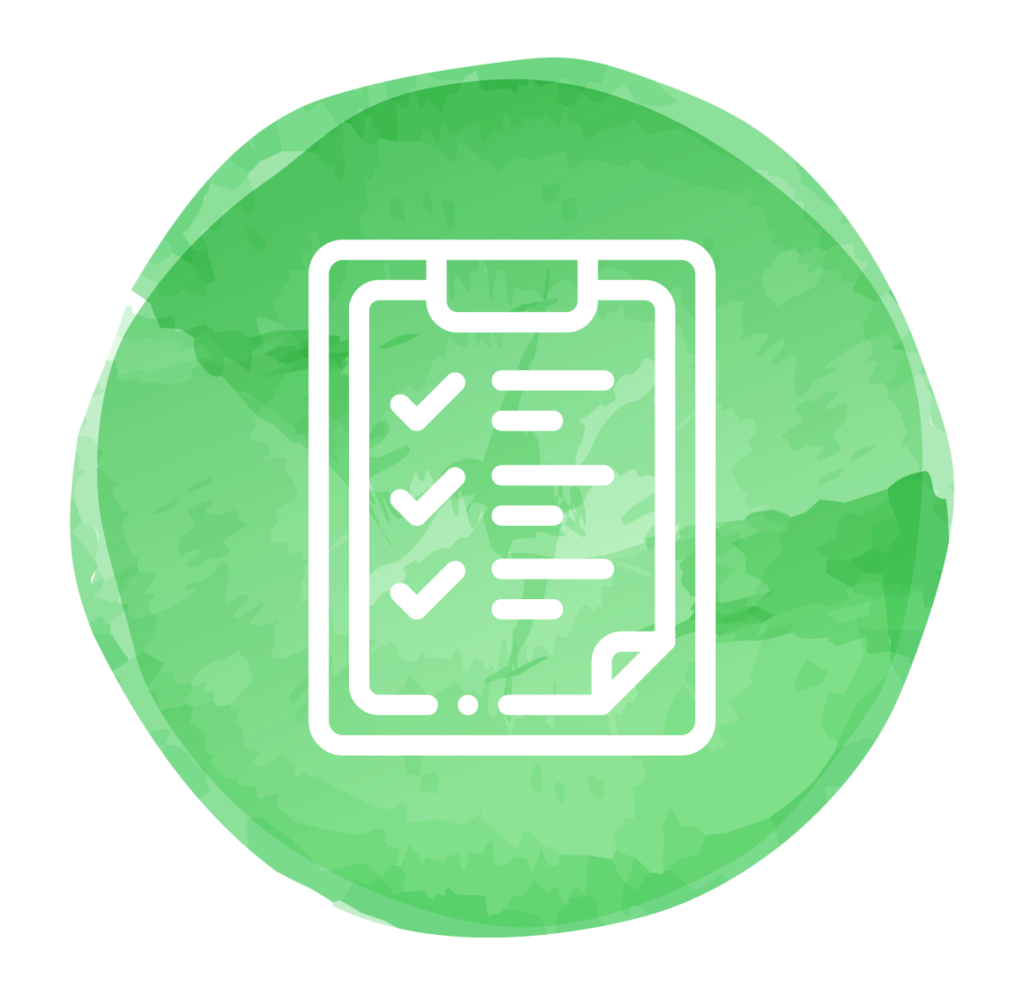 REQUIREMENTS
Bigs must be 18 years of age or older, have a valid driver's license and be willing to commit to a long-term volunteer experience (minimum one-year, however, most friendships last much longer).
They must also do the following:
Complete the Volunteer Acceptance Process
Work with a Mentoring Specialist to select a Little Brother or Little Sister
Initiate contact with your Little on a consistent basis to schedule activities
Meet consistently with your Little for at least 12 months
Maintain ongoing communication with the Big Brothers Big Sisters staff
THE PROCESS FOR ADULTS
STEP 1
TALK TO OUR STAFF
Reach out to learn more about the commitment and if it's the right fit for you.
STEP 2
GET ORIENTED
Meet with a staff member to get oriented to the process and the role you would play as a big.
STEP 3
COMPLETE APPLICATION
Complete the full volunteer application online.
STEP 4
COMPLETE INTERVIEW
The volunteer interview will help us learn more about you and who would make a good Little for you.
STEP 5
COMPLETE TRAINING
Meet your Enrollment Specialist and complete your training with our professional staff.
STEP 6
GET MATCHED
We will present you with potential Littles. Once you pick him/her, it's time to meet your Little.
BECOMING A BIG
AS A HIGH SCHOOL STUDENT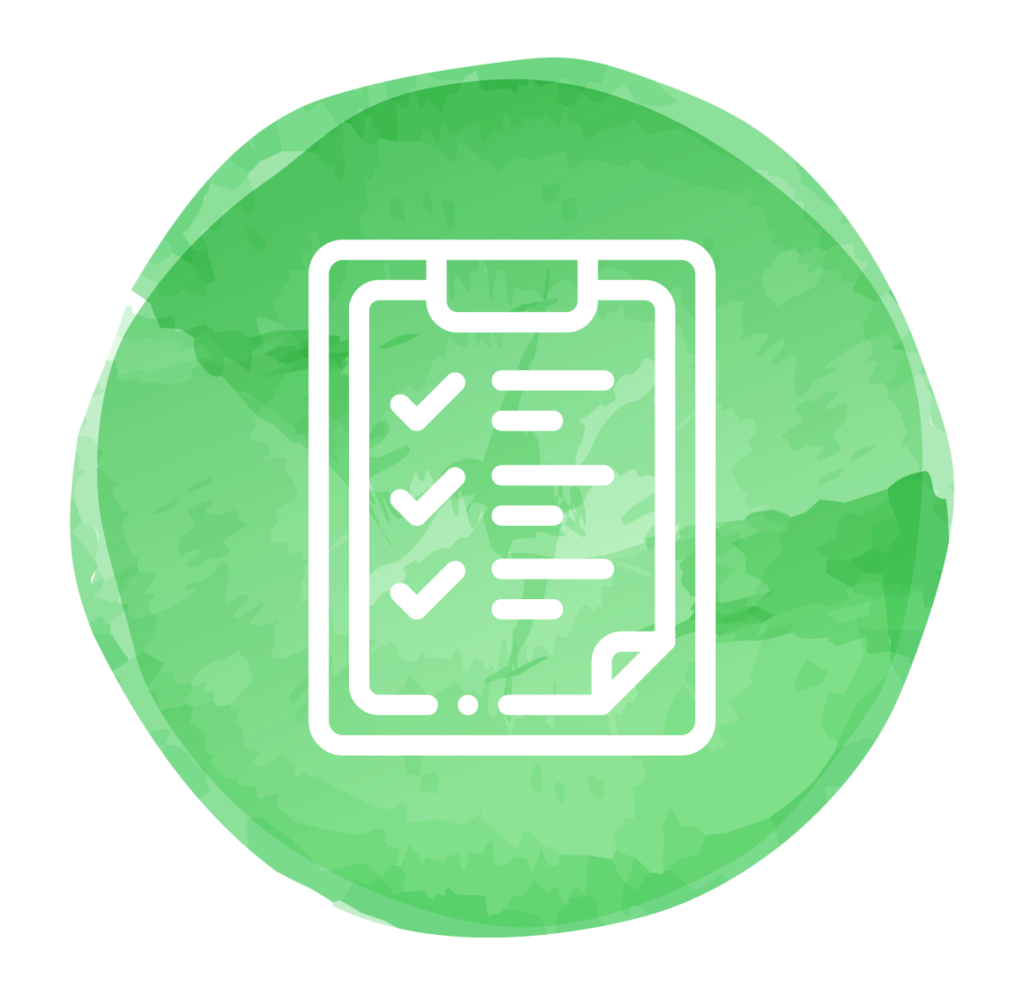 REQUIREMENTS
Bigs must be a high school student and be willing to commit to their Little for one academic year. They must also do the following:
Provide parental consent form and 2 references from non-family members

Complete an interview for any volunteer eligibility and match placement

Complete background if 18 years or older

See their Little every week that school is in session
NOTE: More than 3 unexcused absences will result in dismissal from the program.
THE PROCESS FOR HIGH SCHOOL STUDENTS
STEP 1
TALK TO OUR STAFF
Reach out to learn more about the commitment and if it's the right fit for you.
STEP 2
GET ORIENTED
Meet with a staff member to get oriented to the process and the role you would play as a Big.
STEP 3
COMPLETE APPLICATION
Complete the full volunteer application online.
STEP 4
COMPLETE INTERVIEW
The written volunteer interview will help us learn more about you and who would make a good Little for you.
STEP 5
COMPLETE TRAINING
Meet your Enrollment Specialist and complete your training with our professional staff.
STEP 6
MEET YOUR LITTLE
We will present you with potential Littles. Once you pick him/her, it's time to meet your Little.
MICHELLE AND HER LITTLE, ERIN
STORY OF A BIG
Being a part of BBBS of Summit, Medina, and Stark Counties has not only helped Michelle connect with her community, but it has also inspired her to see life from a new perspective. After graduating from college and moving to the Akron area, Michelle began to notice a lack of belonging. She had been heavily involved in extracurriculars during her years at Ohio State and wanted to feel that sense of purpose and productivity again. She found interest in Big Brothers Big Sisters and began the application process. Eight years later, Michelle is still matched with her Little Sister, Erin.
The two have experienced many exciting adventures together. When this match first met, Erin was just six years old. Now, Erin is preparing to enter high school with a wonderful Big Sister by her side. Michelle and Erin enjoy spending time outside, hiking, biking, and roller skating. Roller skating has proven to be one of Erin's favorite activities to do with her Big Sister.
Michelle explains that her time with BBBS has been eye opening. As she navigates her way through the ups and downs of being a mentor, Michelle has gained a new perspective on life. Simply taking a step back and walking in the shoes of a child has provided Michelle with a new outlook on the world and a new appreciation for the smallest things in her own life. Michelle feels that she has learned just as much from Erin as Erin has learned from her.
As a Big Sister, Michelle will always be a constant for Erin. An unwavering type of care and support that every child needs in their life. Michelle encourages others to consider being a Big with BBBS to make a difference in the life of a local child. Bigs ignite, empower, and defend the potential of youth in our community. Stand with us today and apply to make a difference.
FAQS
YOUR QUESTIONS, ANSWERED
We're here to help you every step of the way. View a full list of commonly asked questions to get the information you need.
MAKING MATCHES
HOW DO BIGS & LITTLES GET MATCHED?
We match Bigs and Littles based on a professional assessment created by our enrollment specialists. They take into consideration everything gleaned from the interview and collateral collected by both parties with the hopes that the preferences will help build a solid relationship.
CAN I CHOOSE WHETHER I WANT A LITTLE SISTER OR A LITTLE BROTHER?
We only make same gender Matches. Big Brothers are always matched to Little Brothers. Big Sisters are matched to Little Sisters and Big Couples are matched to Little Brothers.
DO THE PARENTS AND CHILDREN WANT TO BE IN THE PROGRAM?
Parents that enroll their children in the BBBS program want the very best for their children. They see the benefits of introducing another caring adult role model in the life of their child. Many say that their children's Bigs are able to talk to them about issues that are just difficult for a parent to address. That is why parents often say introducing a Big into their child's life has not only changed their son/daughter's life but it's impacted the entire family. BBBS-SMS only enrolls children who want and need the program and whose parents specifically want them to be in the program, so 100% of the children enrolled are ready and excited about being matched.
WHAT SUPPORT IS PROVIDED TO OUR MATCH?
Once you are matched with your Little, your Mentoring Specialist will be in regular contact with you to provide assistance and give feedback. Anytime you are unsure about what to do or how to handle a situation, you will have a Mentoring Specialist there to help. They'll help you with ideas for activities, guidance for handling possible difficult situations, and feedback on how you are making a difference.
DO BIGS RECEIVE ANY TRAINING OR HELP ONCE WE'RE MATCHED?
Yes, your Home Visit will serve as an in-person training and will walk you through situational scenarios to help prepare you for your Match. In addition, your Mentoring Specialist will be there every step of the way to offer customized support as your Match progresses. We also partner with several organizations that provide workshops and trainings that are beneficial to all parties.
A Big Couple is a pair of Bigs who are in a long-term relationship and want to be matched together to the same Little Brother. Big Couples do not have to be married, but must be in a long-term relationship. This a great option for couples that would prefer a shared experience as opposed to each of them having their own Little. We want our Bigs to integrate their Little into their lives and this often means your Little spending a lot of time with your family and friends. The benefit of a Big Couple is now both Bigs have the option of going out one-on-one with their Little OR all three can go on outings together. Our Big Couples love the flexibility this gives their Match.
HOW LONG CAN A MATCH LAST?
We ask for a minimum commitment of one year for each Match we make. Matches stay in the Traditional program until the Little is in the 8th grade, at that time they transition to our ACES program where they may remain active through at least the Little's first year of post-secondary education. That is not the end though, many of our friendships end up lasting a lifetime.
WHAT IF IT DOESN'T WORK OUT?
We do everything in our power to make a Match that we think will last. However, we realize that sometimes things come up, Bigs or Littles move, situations change or something doesn't work out. We will attempt to mediate the situation, but if it doesn't work out, we will end the Match. If this happens, your Case Manager will be there to support you every step of the way and handle it in the best way possible.
OUTINGS & ACTIVITIES
WHAT IS THE MONTHLY TIME COMMITMENT?
We ask that you spend between 4 and 8 hours per month with your Little.
HOW MANY OUTINGS CAN WE GO ON IN A MONTH AND HOW LONG DO THEY HAVE TO BE?
We ask that you have 2-4 outings per month and spend up to 8 hours per month with your Little.
WHAT ACTIVITIES DO YOU RECOMMEND FOR OUTINGS, ESPECIALLY THE FIRST ONE?
This is something that is nuanced based on your personality, needs of the Little, and their age. Easy outings are going somewhere to eat, going to a park, or finding an activity related to things your Little enjoys.
WHAT DO I DO WITH MY LITTLE?
Anything you like. Activities are up to each Match to schedule and participate in on their own time. You don't have to spend a lot of money, it's about the time. Common activities include going to get ice cream or going to a movie, playing catch or a video game, attending a sporting event or concert, hanging out at home and making dinner or running errands. We encourage Bigs to share time instead of trying to create new time. Bring your Little on activities you were already going to do. Keep it simple and focus on getting to know each other. BBBS-SMS also hosts great Match activities and parties that all Bigs/Littles are invited to. Our Bigs are also occasionally given free tickets to events that Mentoring Specialists are able to distribute to Matches.
HOW DO I GET INFORMATION ABOUT AGENCY-SPONSORED ACTIVITIES AND EVENTS?
Our agency now uses the app, Spond, to notify all participants of special events. You do not have to have the app to access the information. However, you do need an email address if you choose not to download the app. We will host special events and make you aware of community events you can attend. We will also host trainings and Match Night Out events so matches can meet and get to know each other.
WHERE CAN I FIND COMMUNITY EVENTS AND ACTIVITIES TO DO WITH MY LITTLE?
Google is your friend. We also have a private Facebook Group. We are encouraging Bigs to share activities in this group.
DOES BBBS HELP PAY FOR THE ACTIVITIES?
BBBS does not pay for individual outings. We encourage Bigs to engage in no-low cost activities. Parents can choose to assist with paying if they choose to. However, we let Bigs know if they choose to take a Little to a place that requires admission fees, etc., they take that responsibility. BBBS also provides different activities such as a day at the Zoo, our annual Christmas party, and community partners provide us with tickets to events such as the Summit County Fair.
CAN WE CONTACT ONE ANOTHER BETWEEN OUTINGS (SUCH AS TEXT AND PHONE CALLS)?
Absolutely, however, make sure to establish boundaries with parents and Littles. If you feel the contact is too much, please set limits. Also, if a parent takes away devices such as cell phones, making it difficult for your Little to reach out to you, work that out with the parent so the Little isn't being punished by not being able to communicate with you.
CAN THE BIG'S FAMILY MEMBERS (SUCH AS SPOUSE OTHER CHILDREN) MEET THE LITTLE?
Outings must remain 1-1 for the first year. If there is an activity for which you would like an exception, please speak with your Match Support Specialist for further information on why you would like to include someone else on your outing (i.e. a birthday party).
BEING A HIGHSCHOOL BIG FOR SITE-BASED PROGRAMS
HOW OLD DO I NEED TO BE TO BE A BIG?
Site-based programs utilize high school students as mentors, so freshmen to seniors are eligible.
IF MY LITTLE SWITCHES SCHOOLS, GOING FROM ELEMENTARY TO MIDDLE SCHOOL, CAN I STILL BE MATCHED WITH HIM/HER/THEM?
As long as we have a program at the site, yes, you can continue to be matched.
DO I NEED A BACKGROUND CHECK?
Only students that are 18 years old are required to have background checks.
WHAT ARE THE AGE RANGES FOR LITTLES?
We typically accept 3rd through 7th graders, depending on the sites. However, we can make exceptions for 2nd graders on a case-by-case basis.
WHEN AND WHERE DOES THE PROGRAM TAKE PLACE?
Programs run October through the first week in May and take place at the Littles' school. Programs run 1 to 1 ½ hours once a week, depending on the site.
CAN I MEET WITH MY LITTLE OUTSIDE OF THE PROGRAM?
Match activities take place at the site and BBBS staffed events only. There should be no other communication outside of the program.
IF MY MATCH CLOSES, DO I HAVE TO START THE ENROLLMENT  PROCESS OVER?
If your match is older than 1 year, then you would need a reassessment. Other than that, no, you would not have to start the process over.